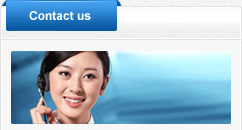 Address:NASHI Industrial Zone Pingxiang,Jiangxi,China
Contact:Mr Duan
Mobile:1397997822
Phone:0799-3429200
Fax:0799-3424204
E - mail:office@cpxzx.com
| | |
| --- | --- |
| About Us | You are here: Home - About Us |
PingXiang ZhongXing Chemical Packing CO.,LTD. is a professional enterprise which combines research & development, manufacturing, operation and the service sector. With profound experience in chemical packing production,ZhongXing Inc's main product lines are chemical packing in ceramic, metal and plastic, inert ceramic balls for catalyst bed support media and ceramic honeycombs.
With its strong technical expertise,advanced equipment and well-served testing and experiment facilities,ZhongXing has established long-term co-operation in R&D with domestic institutes of higher learning and scientific research. ZhongXing also has a very comprehensive quality guarantee system, which facilitates the high demands of its products at home and abroad.

ZhongXing's products are well-recognised and trusted by customers for the reliable product quality, improving after-sales service and customer-oriented operation theory. Taking an active part in market competition and keeping up an ever-increasing market share, ZhongXing has been sent on a new mission at a time of great opportunity and challenge. ZhongXing will continue to focus on its people, technological innovation and scientific management to achieve sustainable growth, and to join force with colleagues from all walks of life to promote the development of the Chinese technical ceramics industry and contribute to its glorious future.